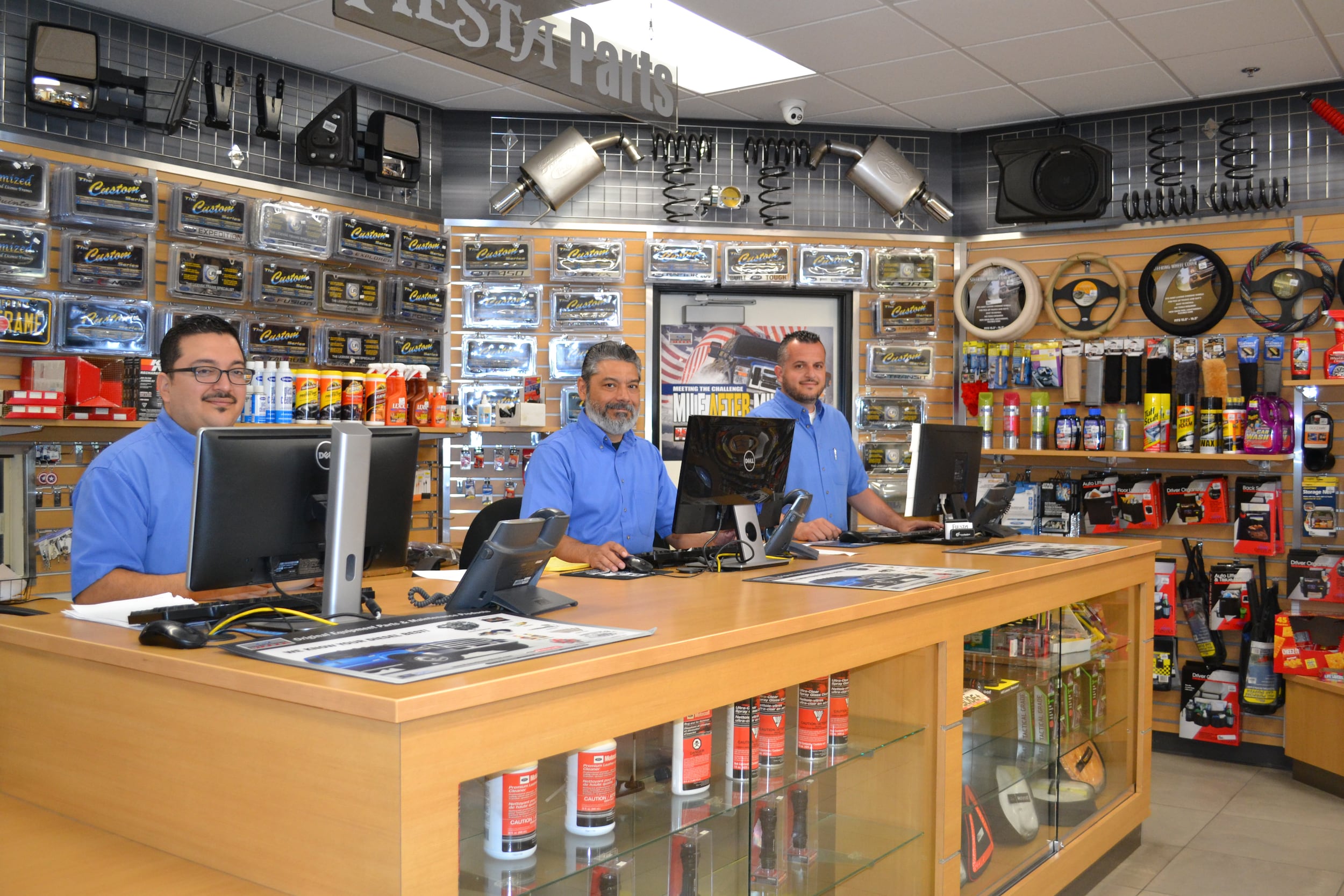 Our national Ford dealership network is there to help you when you need it, regardless of where you travel!
 FIESTA FORD
78-900 VARNER ROAD
INDIO,CA
760-772-8000
PARTS DIRECT: 760-722-8120 /8121
PARTS FAX: 760-772-8123
PARTS DEPARTMENT  HOURS:
MONDAY - FRIDAY 7:00am TO 6:00pm
SATURDAY 7:00am - 3:00pm
OEM PARTS
Whatever Ford or Motorcraft part you're looking for, Fiesta Ford can help you find it!  Just provide us with your vehicle identification number (VIN) or Year, Make and Model
We'll be able to tell you exactly what part you need and what your alternatives might be.
FORD OEM  PARTS OFFER YOU THE FIT, FUNCTION AND FINSH THAT KEEPS YOUR FORD, A FORD!
WARRANTY
FORD and MOTORCRAFT Parts have a 2 YEAR UNLIMITED MILE WARRANTY*
GAS ENGINES and TRANSMISSIONS feature 3 YEAR UNLIMITED MILE WARRANTY
*Exceptions: Batteries, Struts/Shock Absorbers, Sheet Metal, Spark Plug Wire Sets and Diesel Engines-all have unique warrranty coverages, call for details.